Littlest Hobo
1987 - 2005

In August, 2004, an uncharacteristically small dog decided it was time to worm her way into our hearts.
"Littlest Hobo" was - in the time immemorial fashion introduced first to the garden, and the smells thereof.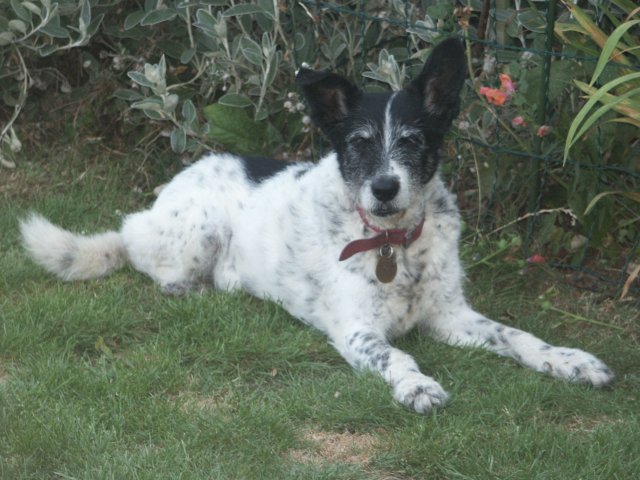 She was not too sure what to make of some of the residents of the "Dog House", as indeed was reciprocated...
"Mum - it's small fluffy and fat! Is it a sheep ?"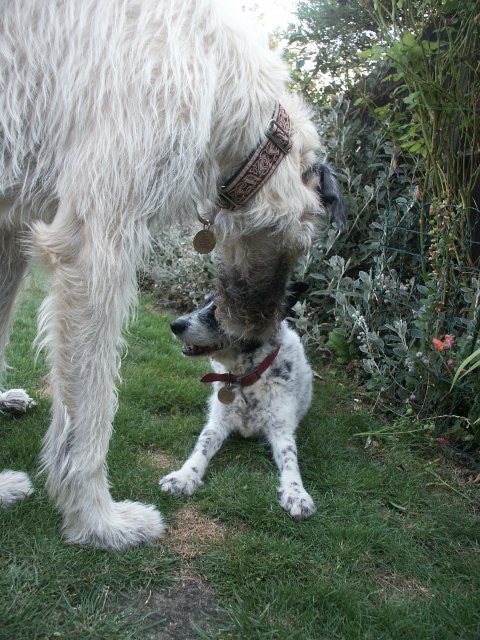 She did however decide that, since the smell of sausages, bacon and eggs implied an 'on tap' scenario, she should hang out and see what got cooked up!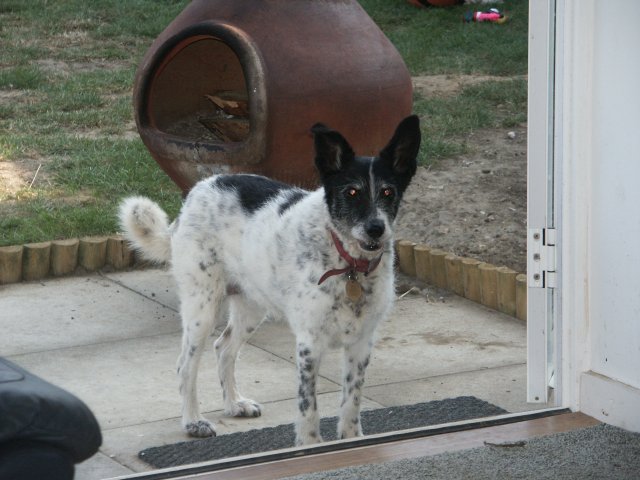 What happened, was that she was invited to the best barbeques...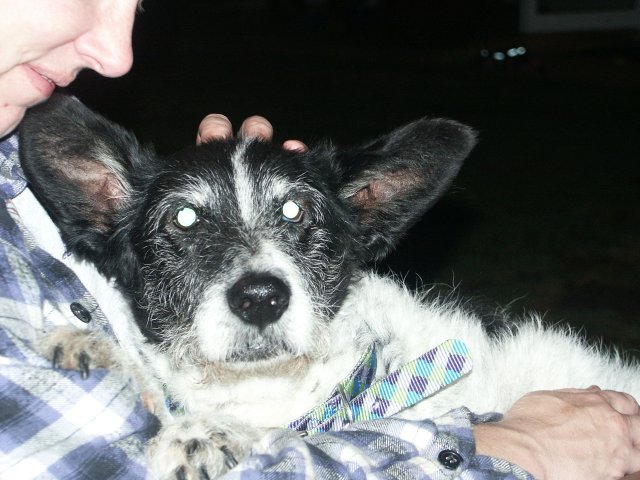 She was supplied with the nicest sausages...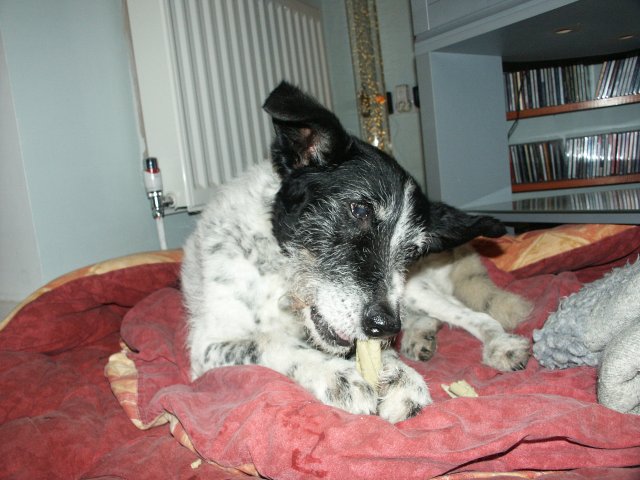 And would sometimes nick rosettes from unsuspecting Wolfhounds...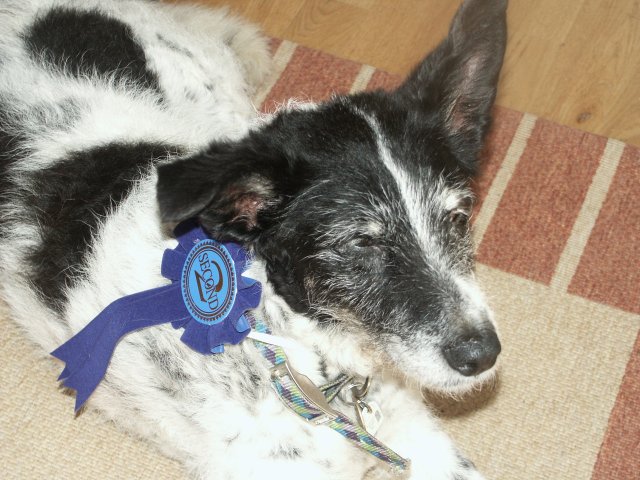 Occasionally their bones too...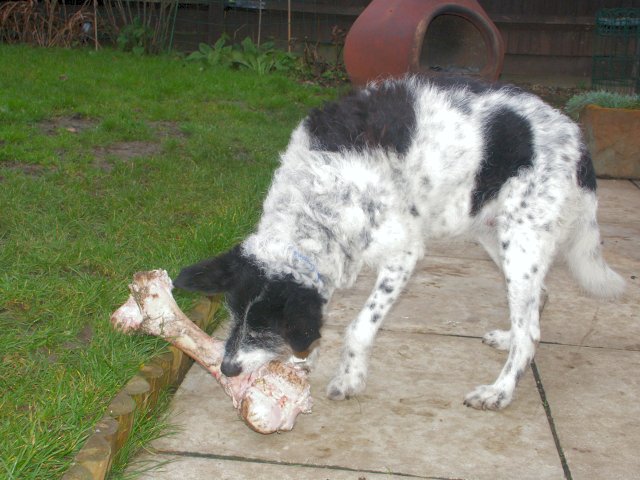 She was never better than when enjoying a party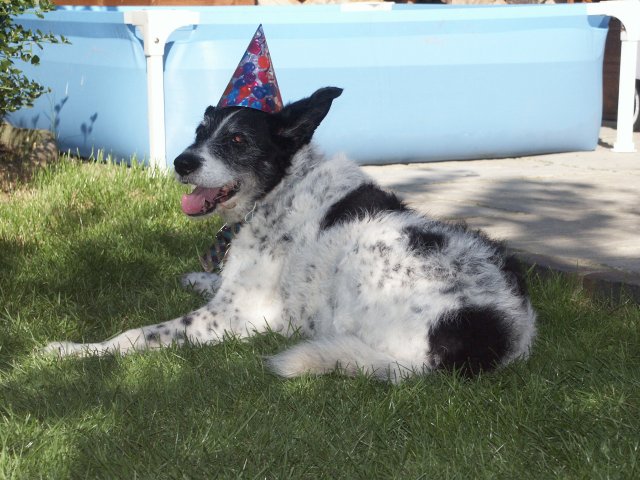 It transpired that Hobo lived for her stomach, and treaties from 'heaven'...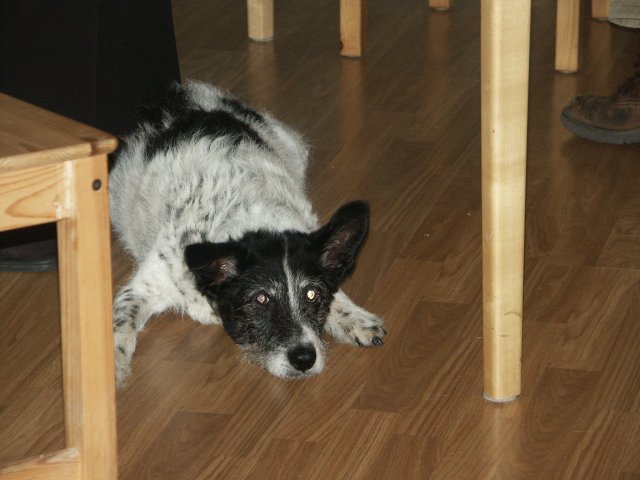 but occasionally just wanted to take point...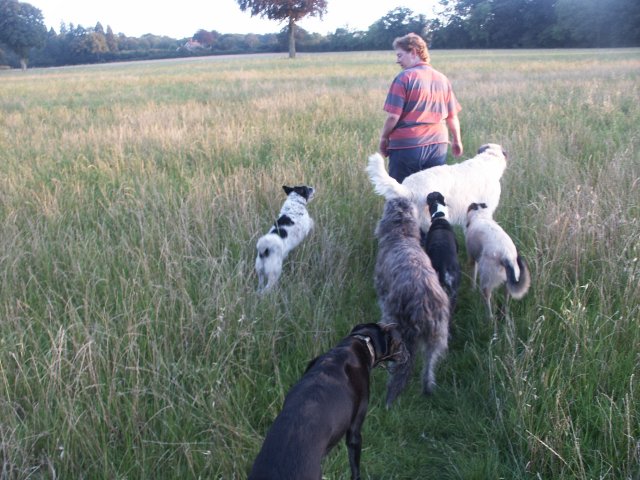 And not even the "Empress Dowager Megan Deerhound" managed a sedate retreat from action when trying to keep the tide back on holiday.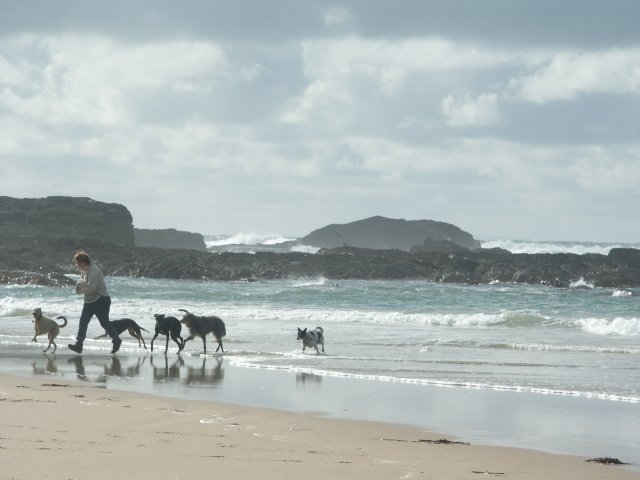 OK, girlfriend - time for bed.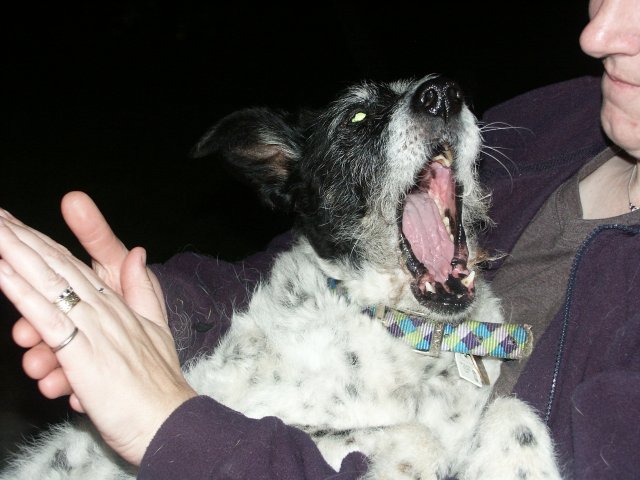 Sleep tight.